As per amended PML rules by Government of India it is mandatory to update Aadhaar Number in Bank Accounts latest by 31st December 2017 for uninterrupted banking services. So if you are one who have still not got your bank account linked with Aadhaar than after reading these benefits of verifying bank account with Aadhaar Card would definitely motivate you to get your Aadhaar linked with your Bank Account.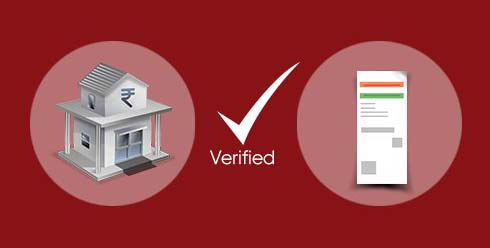 But before introducing you to benefits of verifying bank account with Aadhaar Card, let me tell you that it is mandatory to get your Aadhaar Number linked to all your bank accounts which you hold before the deadline, or else your bank accounts would be ceased for not verifying it with Aadhaar.
Each and every bank has enabled almost all methods for the convenience of the customers to link Aadhaar with Bank Accounts like verifying Aadhaar with Bank account via Mobile App, ATM, Phone Banking & IVR, Internet Banking, SMS, and Branch Walk-in. You can use any of these methods and get your Aadhaar Number linked easily to your bank account.
Benefits of Verifying Bank Account with Aadhaar Card
By verifying your bank account with Aadhaar Number, you are adding an additional layer of security. Your bank account information is never transferred to Aadhaar/ UIDAI by your bank.
Linking Aadhaar with your Bank Account would make you avail for various services and schemes like make payments using Pay2Aadhaar in BHIM, Door Step Banking via Aadhaar Micro ATMs, Direct Credit Subsidies and other Government Benefits, Card-less and pin-less banking, etc.
So to enjoy all benefits and to avoid getting your bank account ceased, verify your bank account with Aadhaar Card as soon as possible.
If you still don't hold Aadhaar Card than apply for Aadhaar Card by visiting nearby Aadhaar Enrolment Center. And if any details are incorrect in your Aadhaar than get it corrected online or by visiting enrollment center before verifying bank account with Aadhaar.
In case if you have lost your Aadhaar Card Copy and don't have any details with you than you can recover your Aadhaar Details by clicking here.