UIDAI has recently introduced a new variant of eaadhaar which is known as masked Aadhaar. Masked Aadhaar has been launched to tighten up the security of the the UIDAI number from being leaked or exposed. This new feature namely Masked Aadhaar allows the option to download eAadhaar, wherein the only last four digits of Aadhaar would be visible and not the complete 12 digits number.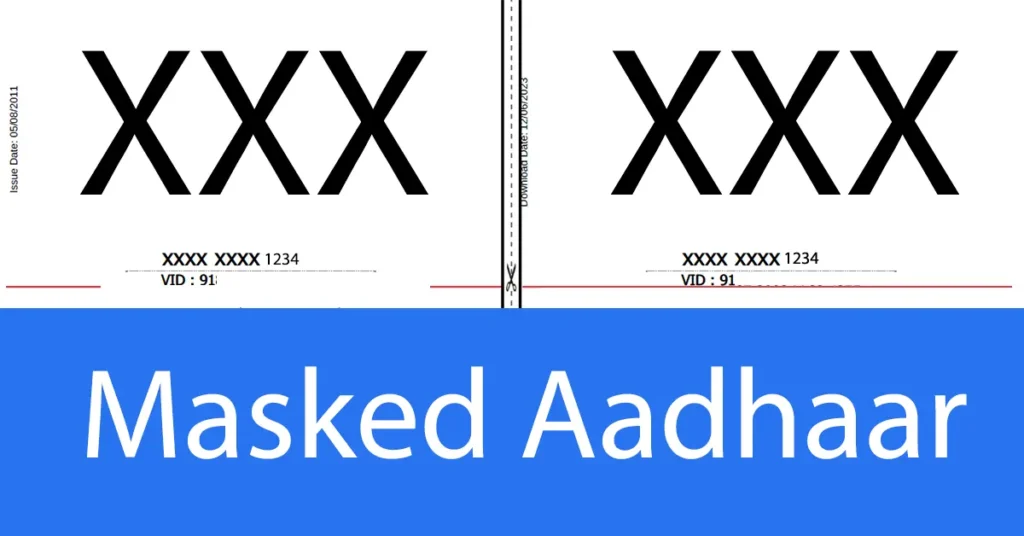 So users who are concerned about privacy can share their e-Aadhaar with confidence, as on their masked e-Aadhaar only the last four digits of their Aadhaar Number would be mentioned. This feature proves very useful in such cases where sharing Aadhaar Number is not mandatory.
| | |
| --- | --- |
| Download Type | Masked Aadhaar Card |
| File Format | PDF |
| File Size | 1 MB |
| Fee | Free |
| Availability | UIDAI Website & mAadhaar app |
| Requirement | Registered Mobile Number and Aadhaar Number or EID or VID |
Masked e-Aadhaar comes with a digital signature and it is as valid as the regular Aadhaar or e-Aadhaar.
COMPARISON BETWEEN MASKED Vs REGULAR AADHAAR
| Regular Aadhaar | Masked Aadhaar |
| --- | --- |
| Discloses Complete 12 Digits Aadhaar Number | Discloses Only Last Four Digits of Aadhaar Number |
What is Masked Aadhar?
Masked Aadhaar is a Aadhaar in a protected form where in from the 12 digits of Aadhaar Number first 8 digits are concealed and only the last four digits are mentioned.
Features of Masked Aadhaar
Masked e-Aadhaar is the same as normal e-Aadhaar, and it is valid as e-Aadhaar or normal Aadhaar Letter.
You can now easily share your e-Aadhaar without any fear of disclosing your 12 digit Aadhaar Number.
Masked Aadhar will hide the first eight digits of Aadhaar Number and rest all information like demographic details, QR Code, and photograph will be visible.
Residents can use Masked format of Aadhaar as Proof of Identity Document without disclosing Aadhaar Number.
How to Download Masked Aadhaar
Residents who are interested in downloading their Masked Aadhaar Card, can download it by following the same regular process through which they download their regular e-Aadhaar.
The only difference here is while downloading you will have to select option Masked Aadhaar. So to make the process simpler, we have explained the complete steps included in this masked aadhaar download process
To download Masked Aadhaar Card, first, you will have to visit UIDAI Official Portal by accessing the link https://uidai.gov.in/
From the entry page, you will need to make selection of the language of website and once selecting the language you will be redirected to the UIDAI Homepage
From the UIDAI Homepage, click on the download Aadhaar link which is also a masked aadhaar card download link
This will open a new page named myAadhaar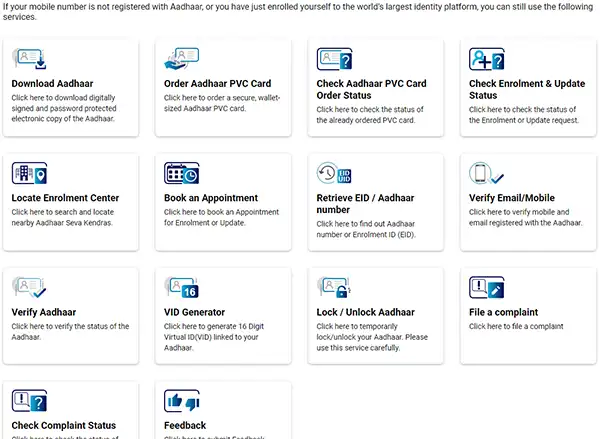 From myAadhaar page, just click on the Download Aadhaar option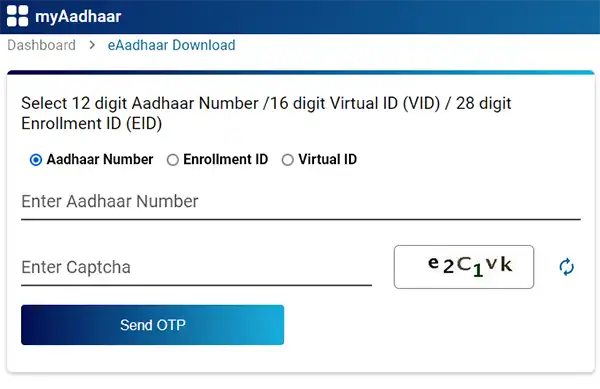 This take you to the page eAadhaar Download
Make sure you have your Aadhaar, or Enrolment ID, or Virtual ID and your details handy
Select from I have Aadhaar or Enrolment ID or VID (whichever details you to have along with you)
Enter your Aadhaar or Enrolment ID or VID in the below field
Solve the captcha image and click on Send OTP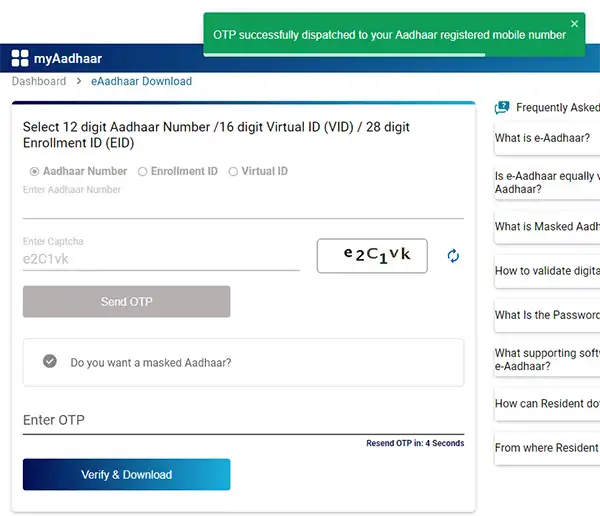 Before the enter OTP field you will find an option "Do you want a masked Aadhaar?", just click on that option to enable masked Aadhaar download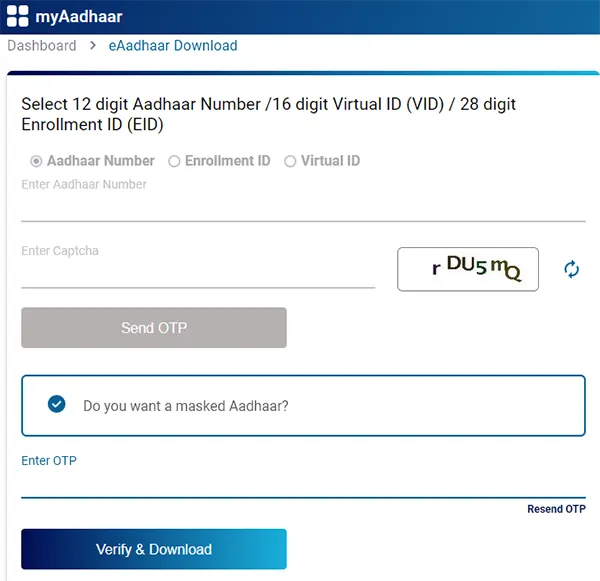 Enter the OTP and click on the Verify & Download button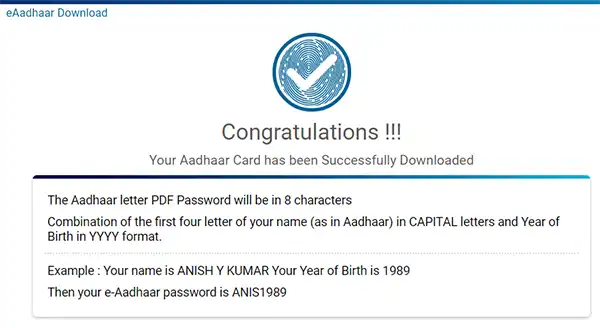 The PDF File will start to download
Once the document gets successfully downloaded, open the file with PDF Reader Software
When the password is prompted, enter the first four letters of your name in capital letters, followed by the Year of Birth
By entering this password you would be able to open the document
On viewing, you will be able to find a difference in regular e-Aadhaar and Masked Aadhaar that in UIDAI Masked Aadhaar Card only last four digits of your Aadhaar Number would be mentioned and rest digits would be hidden.
Download Masked Aadhaar using mAadhaar
To download Masked Aadhaar Card PDF format using mAadhaar app, install the mAadhaar app from the app store
Login to mAadhaar app using mobile number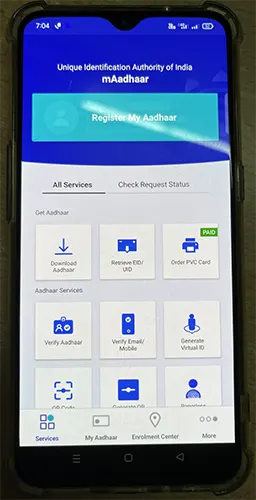 Once logged in, tap on the Download Aadhaar option listed under All services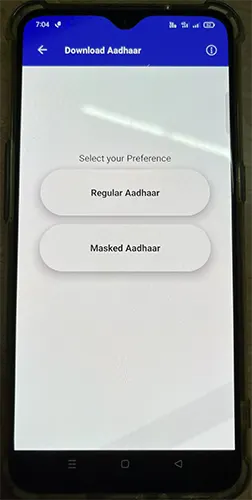 On the next screen select your preference whether you want Regular or Masked Aadhaar
Just tap on the Masked Aadhaar option to enable the Masked Aadhaar Card Download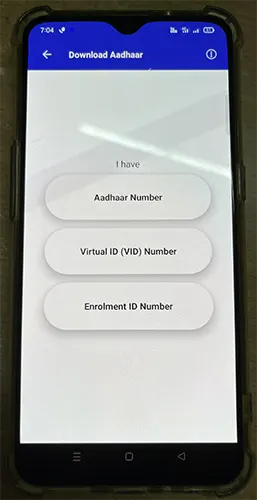 On Next Screen, select I have Aadhaar Number or Virtual ID (VID) Number or Enrolment ID Number as per the details which you have along with you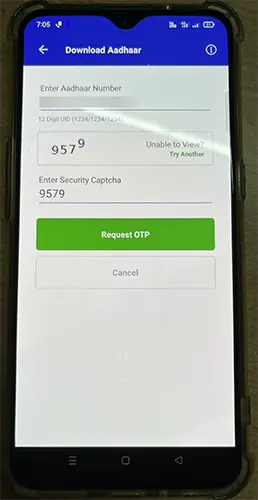 Enter the Aadhaar Number or VID or Enrolment ID whichever option which you have selected
Solve the Captcha Code and tap on the Request OTP button
OTP will be sent on your registered mobile number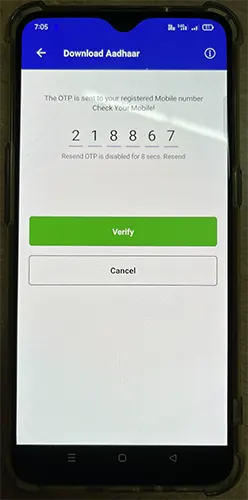 Enter the OTP Code and click on the submit button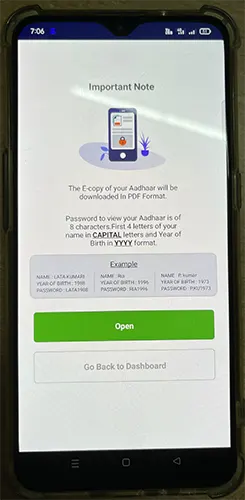 To download the mask aadhaar tap on open button
On opening the file, it will prompt to enter the password
Enter the password which will be First 4 letters of your name in CAPITAL letters and Year of birth in YYY format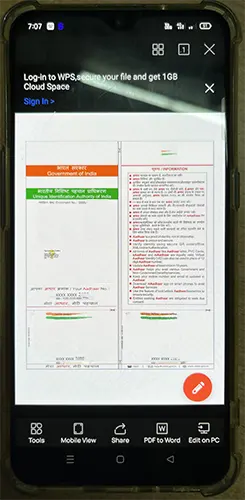 You can use this document wherever you want to prove your identity without disclosing your Aadhaar Number.
To know the process of downloading regular Aadhaar with complete 12 digits number mentioned on it click on the below button.
Can I Order Masked Aadhaar PVC Card?
Masked Aadhaar can only be downloaded, it cannot be ordered in PVC Format.
Can I download masked aadhaar card without password?
Masked version of Aadhaar needs OTP verification to be completed in order to download the file. So without OTP password it cannot be download.
How to apply for masked aadhaar?
There isn't any separate application process required to apply for masked Aadhaar, instead like regular Aadhaar it can be downloaded online.
How to download Masked Aadhar without mobile number?
Without registered mobile number you cannot download the masked version of Aadhaar.