Unique Identification Authority of India (UIDAI) has been issuing Aadhaar Number to all Indian Residents. Applicable Government benefits are routed to the bank account that is linked to the Aadhaar Number.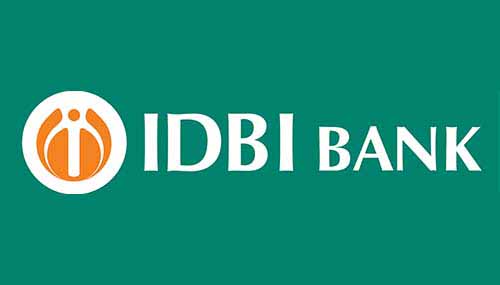 It is mandatory to link your Aadhaar Number to your Bank Account to receive applicable Government benefits directly into your bank account. So today in this post we will guide you on How to Link Aadhaar Card to IDBI Bank Account with different methods.
Steps on How to Link Aadhaar Card to IDBI Bank Account Online
To link your Aadhaar Card Number to your IDBI Bank Account Online you will need Internet Banking Service Enabled. If you don't have IDBI Internet Banking Service enabled than you can register for it from //www.idbi.com/idbi-bank-internet-banking.asp#how
Just login into IDBI Internet Banking Account by entering your customer id and password from //inet.idbibank.co.in/corp/BANKAWAY?Action.RetUser.Init.001=Y&AppSignonBankId=IBKL&AppType=corporate

Once you are logged in into your net banking account, on homepage under Quick Links you will find Aadhaar Linking Request.
Just Click on Aadhaar Linking Request to proceed further to link Aadhaar with your IDBI Bank Account.

In request for Aadhaar Number Linkage Form just enter your 12 digit Aadhaar Number, again re-enter Aadhaar Number for confirmation, select your bank account number, accept I hereby authorize bank to retrieve my demographic details from UIDAI and click on submit button.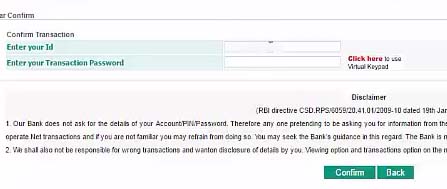 On next page to confirm the transaction it will ask you to enter your customer id and transaction password and click on confirm button.

Your Aadhaar Linking Request Number will be displayed on next page, and your request will be processed within 3 working days.
Steps on How to Link Aadhaar Card to IDBI Bank Account Offline via Branch
To link your Aadhaar Card Number to your IDBI Bank Account Offline you will have to visit IDBI branch.
You can get the Application for Linking Aadhaar Number to Bank Account and Consent for Aadhaar Based Authentication Application Form from bank or you can download it from //www.idbi.com/pdf/APPLICATION-FOR-LINKING-AADHAR-NUMBER-TO-BANK-ACCOUNT.pdf
Once downloading the form, just take a printout and fill up the form entering all details.
Enclose your Aadhaar Card and IDBI Bank Passbook Photocopy to the form, make sure you have self-attested on the photocopies.
Walk into to IDBI Bank Branch and submit your form with document photocopies.
Your Aadhaar Number will get linked to your Bank Account in 3 working days, and once successful linking you will receive confirmation SMS.
That's it this is how easily you can link Aadhaar Card to IDBI Account.
A confirmation SMS will be sent to you on successful linking of your Aadhaar Number.
The linkage request is liable to be rejected of the Aadhaar Number submitted is invalid or does not pertain to you.
The Bank will not held responsible for any erroneous updation of Aadhaar Number in your Account.