UIDAI (Unique Identity Authentication of India) has set up Aadhaar Enrolment and Update Centers across all banks in India. This step was taken by the UIDAI and the Government of India to carry Aadhaar Enrolment and Update in Safe and Secure Environment. When agencies used to do Aadhaar Update or Enrolment, UIDAI used to get loads of complaints regarding misbehavior, money demand, etc. So to eliminate such complaints, UIDAI have set up Aadhaar Enrolment and Update centers across all banks in India.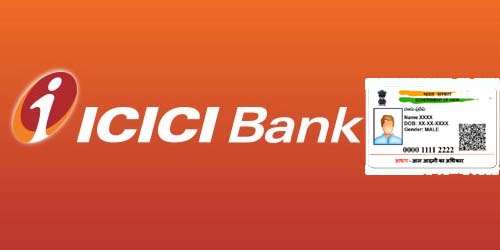 All the banks in India has set up Aadhaar Enrolment/ Updation activity throughout its designated branches across India. Any resident who wishes to apply for Aadhaar or wants to update their Aadhaar can visit designated Bank branches.
Getting ready for Aadhaar enrollment and update
To update or enroll for Aadhaar the first requirement is the documents, you will need to carry original documents while visiting the branch.
To know which all documents are acceptable for enrollment or update of Aadhaar click here.
Bank entertains Aadhaar requests via direct walk-in without any appointments. Earlier many of the bank's such as Axis Bank, etc. had an option of booking online appointment but this option is no more available.
Most of the Bank's has not designed a separate page on its official website to book an online appointment for Aadhaar Update and Enrolment. However, without Aadhaar slot booking online the applicant can directly walk-in to any bank Aadhaar Seva enabled branches for enrolment.
For your reference below we have mentioned the complete steps and process through which you will have to undergo to enroll or update Aadhaar in any Bank.
Process to Enroll or Update Aadhaar in Bank Branch
The resident will have to carry the original document along with them while visiting the Bank for Aadhaar Enrolment or Update.
You can get prepared beforehand so that you don't make any mistakes while filling the application form at the branch, by downloading Aadhaar Update Form or Enrolment.
You can skip that downloading form process if you wish, as Aadhaar Enrolment Form or Update Form would be available free of cost at all the Bank Branches.
Visit the nearest Bank
Take Aadhaar Update or Enrolment Form from the Bank Branch Aadhaar Center.
Fill up each and every detail clearly in the form, make sure you enter your mobile and email id.
Enclose the documents along with the form and submit it to the branch official
The officials present at the branch will scan your documents and return back the originals to you
Then your details will be entered in the Aadhaar software and your biometrics like iris, fingerprints and facial photograph will be captured
Once the process is completed as an acknowledgment, you will be handed over with Aadhaar Update Receipt or Aadhaar Enrolment Receipt.
You will have to maintain this receipt with you until you receive your Aadhaar Card delivered at your doorstep or until you receive SMS on your mobile number that Aadhaar has been generated or updated.
That's it, this is how simple the process is to enroll or update Aadhaar in any Bank across India.
Aadhaar Enrolment is Free of Cost Service, but there are charges for few services offered. Below is the list of complete charges charged for various Aadhaar Services across Bank Branches.
Aadhaar Service Charges across Bank
| | |
| --- | --- |
| Sevice | Charge |
| New Aadhaar Enrolment | Free |
| Mandatory Biometric Update of Children | Free |
| Biometric Update with or without Demographic update | ₹100 |
| Demographic Update | ₹50 |
| Find your Aadhaar & Colour print out | ₹30 |
All the above charges are *Inclusive of GST charges at 18%.
Is Services of Aadhaar Enrolment and Update in Bank only meant for Bank Customers?
No, this myth is typically wrong. Any resident of India can visit any bank and avail Aadhaar Enrolment or Update Services. There is no requirement that the resident should have an account in the same bank, the Aadhaar Centers in Banks are set up by UIDAI and the Government of India.
Does Bank Charges for Aadhaar Enrolment and Update?
Yes Fees and Charges are set up by UIDAI, but Aadhaar Enrolment is Free of Cost Service and Biometric Update, Demographic Update, or Find your Aadhaar& B /w print out is chargeable service which would cost up to ₹50
Do All Bank Branches offer Aadhaar Enrolment and Update Service?
To know which all branches are having Aadhaar Enrolment and Update Service, you can visit that bank official site.
Can I book an appointment online for Aadhaar in Bank?
No, Bank doesn't offer any facility for Online Aadhaar Appointment.
Will I have to collect my Aadhaar Card from Bank?
No, you will receive your Aadhaar Card through India Post on your registered address. However, if you want a printout of your Aadhaar then you can get it from the branch by paying a nominal fee.
Will I have to request for my Aadhaar PDF from bank if I enroll or update my Aadhaar at their branch?
No, you can download your Aadhaar from UIDAI Website anytime.
Can I enroll or update Aadhaar at Bank on the 2nd and 4th Saturday of the month?
Bank's will be closed on 2nd and 4th Saturday of the month and will follow state holidays as per the negotiable instrument act https://rbi.org.in/Scripts/HolidayMatrixDisplay.aspx