Aadhaar Card is now been asked to produce for each and every purpose for all citizens in India. So if you have Aadhaar Card handy with you it becomes smooth to complete that task or work, or in case if you don't have Aadhar Card then you have to get it by enrolling yourself for Aadhaar at Aadhaar Card Seva Kendra Centers.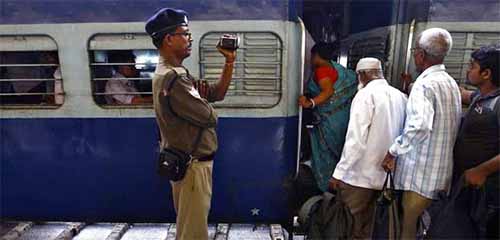 So today in this article we will discuss what are the benefits of Aadhaar Card, especially for Senior Citizens.
Why Aadhar Card Must for Senior Citizens to get Concession in IRCTC Train Tickets
Indian Railways IRCTC had now made Aadhaar Card mandatory to be produced by Senior Citizens to get Concessions in Railway Ticket. From now onwards Senior Citizens will have to produce their Aadhaar Card or Number to get concessions for both counter tickets and e-tickets, and their rail tickets will be directly linked to UID or Aadhaar Card.
If Senior Citizens are unable to produce Aadhaar Card the concession will not be given for train tickets. This is because from now IRCTC has started Aadhaar based railway ticketing system in which if the Senior Citizens want to avail the discount they will have to compulsory produce their Aadhaar Card Number. This step by IRCTC has been taken to prevent the misuse of this facility, to enable transparency in the railway ticketing process, to stop fraudulent bookings and curb cases of impersonation.
If a senior citizen is booking their train ticket online through IRCTC Website then they will have to enter the Aadhaar Number while booking or if you are booking your ticket through reservation ticket counter offline then you will have to produce your Aadhaar Card to the counter concerned authority. So Senior Citizens will not need to carry original ID Proof documents or Aadhaar Card while traveling.