To overcome from the fear of breach of privacy, surveillance, and data mining, The Government of India have come up with Offline Aadhaar Verification tools. The Offline Aadhaar Verification tools verifies authenticity of Aadhaar via QR Codes and Paperless KYC, which will not require beneficiary to furnish their biometrics or it will not even involve servers of UIDAI for authentication.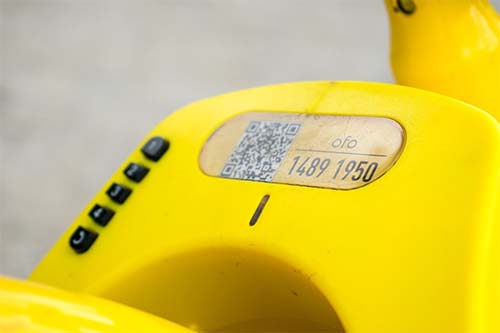 The best part about this offline verification tool is that the residents will not have to disclose their Aadhaar Number or UID Numbers, earlier such collection of Aadhaar Details have been lead to several controversies on data tracking and mining. This Offline process of verifying Aadhaar will coordinate according to Supreme Court's Verdict.
This Offline KYC Verification Tool of Aadhaar can be used by service providers as well as Government, and it will be in addition to other identity proof documents like Voter ID, Driving License, Passport, PAN Card and Ration Card.
Aadhaar Offline Verification Tool will create new option for Financial Firms which are now being denied from usage of UIDAI Authentication.
Types of Offline Tools for Aadhaar Verification
The QR Codes which are required for Offline Verification Tool can be downloaded and printed from official UIDAI Portal, and the service provider can download the app QR Reader as well from UIDAI Portal or they can get QR Code Scanner Device which can read Aadhaar QR Codes.
On other hand UIDAI also has another KYC option called "Paperless Local eKYC", which the beneficiary can store it on their Smartphone Device or Laptop. To accept Paperless Local KYC, the service provider should have the software and then the resident can share the Zip File which contains the code to establish or verify the ID.
Importance of Offline Tools for Aadhaar Verification
The Government has also stated that this new eKYC system will protect privacy of the beneficiary, and also there will be restriction on your biometric access and beneficiary can even restrict their demographic information by only giving their name and address.
This new eKYC Offline System can help beneficiary to get new mobile connection or bank account without furnishing their 12 digit Aadhaar Number. And this will also comply with verdict of The Supreme Court by not enabling authentication through Aadhaar Servers.
On 26th September 2018, The Supreme Court of India delivered the verdict stating Aadhaar is no more a mandatory requirement to get new SIM connection or to open bank account or to get admissions in school. The Supreme Court of India has also put a limitation on private firms saying, they cannot ask Aadhaar details or their employees or beneficiary.
But Aadhaar still remains mandatory requirement for filing ITR and for PAN Card.
As these Verification Tools are offline, the Government will not get intimated whether you have used your Aadhaar to get SIM, to open bank account or to buy insurance. As per the sources, it is been said that these two tools were developed before the Supreme Court Verdict and these tools can be used for every purpose other than Direct Benefit Transfer