Aadhaar is unique from all identity cards available till today, as Aadhaar contains biometrics of the resident and a 12 digit number is issued with which all his biometric and demographic data is linked. This 12 digit Aadhaar Number alone can be provided to prove the identity of the individual.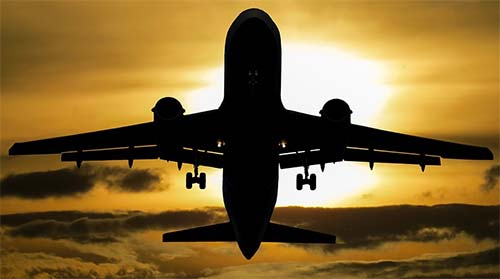 The main aim behind the project Aadhaar by UIDAI was to maintain a biometric and demographic database of all residents of the country and issue a 12 digit unique identity number named Aadhaar to each resident. The benefits of holding Aadhar are uncountable like it can be used to apply for getting a passport in 10 days, Jan Dhan Yojana, Provident Fund, Pension, LPG Subsidy, Government Schemes, etc.
Any resident of India can visit the nearest Aadhaar Enrollment Kendra to get enrolled for Aadhaar, but what about NRI's. Can NRI Apply for Aadhaar Card and How NRI Can Apply for Aadhaar Card, we will be going to solve this query "How NRI Can Apply for Aadhaar Card" in this article.
The Government of India has made provision to NRI to Apply for Aadhaar as it will make their database even rich. But if an NRI wants to apply for Aadhaar Card then he can't apply for it from abroad neither there is any facility to apply Aadhaar Card for NRI Online. In order to apply for Aadhaar, the NRI should be physically present.
So below is the complete procedure mentioned on How NRI can apply for Aadhaar Card.
Procedure on How NRI Can Apply for Aadhaar Card
First of all, to get yourself enrolled for Aadhaar you will have to visit India.
Once you are in India you can locate nearest Aadhaar Kendra by clicking here.
Once you find the nearest Aadhaar Center you can visit the center with supporting documents and get the Aadhaar Enrollment Form from there. But to save your time at Aadhaar Center it is recommended that you download Aadhaar Enrollment Form, take a printout and fill-up the form at home.
If you want to skip the queue then you can book an appointment well in advance for your enrollment.
Once filling up the form completely, arrange the supporting documents, and visit the Aadhaar Enrollment Center.
Hand over your form and documents to the Aadhaar Enrollment Operator, your documents will be verified and you will be asked to have a seat.
The Aadhaar Enrollment Operator will feed all your details which you have filled in the form in Aadhaar Client Software.
You have to check if the operator is entering the details correctly by checking the screen faced on your side.
Once the data is entered your biometric data will be captured like fingerprints, iris scans, and a photograph.
Next, you will be handed over an Aadhaar Acknowledgement Slip, which you will have to keep safely with you.
On Aadhaar Acknowledgement Slip your Aadhaar Enrollment Number will be mentioned with which you can track the status of your Aadhaar Card.
Once your Aadhaar Number gets generated you will be notified via SMS, it will mostly take 1 to 2 months and after that to get your Aadhaar Letter Delivered at your Address which will take more 2 to 3 weeks.
But once your Aadhaar Number gets generated you can download your e-Aadhaar Card Online and use it the same as the Physical Aadhaar Card.
That's it this is How NRI Can Apply for Aadhaar Card, Aadhaar Card will also be very useful proof of identity for NRI in India.