12 digit Aadhaar Number has been issued to every residents of India those who has applied for it. Your 12 digit Aadhar Number can be easily found on your Aadhaar Card Letter or e-Aadhaar Card Letter and still if you are having any difficulty in finding your Aadhaar Number you can refer our article how to get Aadhaar Number on Mobile or how to retrieve your lost Aadhaar Number.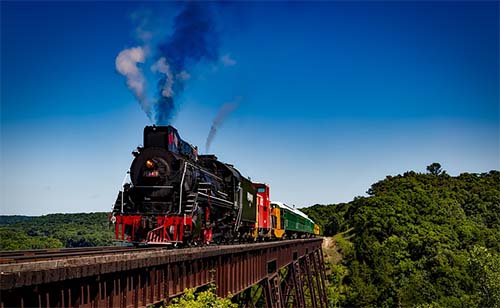 Aadhaar Card not only includes your demographic information but it also contains your biometric data. The biometric and demographic information present in database helps of authenticate the person with the help of fingerprint or iris capture in one go.
So to eliminate no personification in examination hall, the Railway Recruitment Board has made Aadhaar Mandatory to appear for all railway examination. Candidates who are applying for examination are required to fill their Aadhaar Details in their Registration Form. This will also be efficient to candidates as there will be no need to carry any additional documents and showing Aadhaar Card will be enough.
According to Aadhaar Act 2016 Section 57, Aadhaar Card can be used to establish identity of an individual. For those whose 12 digit Aadhaar Number is not generated they can provide their 28 digit Aadhaar Enrolment Number which you will find on your Aadhaar Acknowledgement Receipt provided at the time of enrolment. Providing Aadhaar Number is now must in every state of India to appear for Railway Recruitment Board Examination but Assam, Meghalaya and Jammu and Kashmir has been provided exception from this. If candidate from Assam, Meghalaya and Jammu and Kashmir doesn't hold Aadhaar Card they can still appear for the Railway Recruitment Board Examination by producing Government ID Proof like Passport, Voters ID, PAN Card, Ration Card, Driving License etc.
Points to Keep in Mind before Appearing for Railway Recruitment Board Examination
Before appearing for the Railway Recruitment Board Examination, Candidates should keep below points in your mind.
Carry your Aadhaar Card or Aadhaar Card Acknowledgement Receipt in Examination Hall.
You can provide your 12 digit Aadhaar Number or 28 digit Aadhar Enrolment Number while registering for examination.
Your attendance will be validated by biometric attendance, which means your thumb impression will be captured to mark your attendance.
If Candidate has lost his/ her Aadhaar Card you can provide your 12 digit Aadhaar Number or 28 digit Aadhaar Enrolment Number to appear for exam or else you can download e-Aadhaar Card Online and furnish it.
Process to Apply for Railway Recruitment Board Examination
Go to Railway Recruitment Board Examination (RRB) Registration Form, fill in all your details like name, fathers name, date of birth, education qualification, Aadhaar Number, email id, mobile number etc. All these information which you filled should be matched with your 10th Class Mark sheet. Once you have filled all details correctly just click on submit button.
On next page your email id and mobile number will be validated. After successful validation of clicking on verification link which you have received through email and on entering OTP received on your phone your registration number will be generated.
Just login into your account by entering your registration number and date of birth. Once logging in you can apply for any of the posts which are available. On applying for any of the post you will be asked to fill in your details like educational qualifications, work experience, Aadhaar Number or Aadhaar Enrolment Number etc.
On next screen you will be asked to pay registration fees. The registration fees can be paid via Credit Card, Net Banking or Debit Card.
Next you will have to take printout of the form which is generated after the payment. Just paste your passport size photograph on it and a signature will be needed. Now again you will have to scan the form in JPG format and upload it (make sure the size of the scanned file is in between 200kb to 100kb in size).
Once uploading the form successfully, just click on submit button.
Previously Government has also made Aadhaar Mandatory for major entrance exams like JEE MAIN, JEE ADVANCE etc.