Boarding Process of Domestic Flights in India would become faster and comfortable by implementation of Aadhaar Based Paperless Boarding.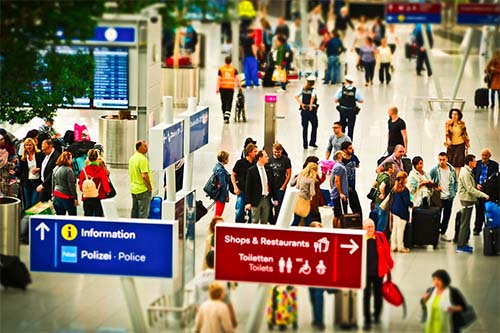 Currently the Government of India is working on Aadhaar Based Paperless Boarding which is named as Digi Yatra. The process is expected to start by July at Bangalore and Hyderabad, and then other will be joining it. This digital platform will enable air travelers to complete the airport process smoothly with the help of Aadhaar Card.
Simultaneously after adoption of Digi Yatra the older process which is paper based boarding system will also function as linking Aadhaar to Tickets is not mandatory.
Those who have linked Aadhaar with their Air Ticket will have to carry their e-boarding passes on smartphone and will have to show it for scan at security check and boarding gate, and the identity of the passengers will be confirmed by Aadhaar biometric authentication.
Aadhaar Based Paperless Boarding is not only beneficial to passengers but it will also benefit airlines and airport operators. The Smart Airports will have Smart Entry Gates with biometric authentication. With Aadhaar linked to Air Ticket the Smart Entry Authentication will check the identity of the flyer and will also validate the booking, once these details are validated the passenger will be permitted entry. Once getting entry the flyer will have to complete biometric authentication while clearing security and at boarding gates.