Linking your Aadhaar Card Number with Bank Account has become very essential these days like to receive LPG Gas subsidy in your bank account, Aadhaar banking and for many other purposes. So if you are still not aware, whether you have linked your Aadhaar Card Number with your Bank Account or not or if you want to check Aadhar link bank account, then you can just refer this guide on how to Check whether Aadhar is Linked with Bank Account
There are three methods to check whether Aadhar is linked to bank account account or not, and in this tutorial, I will be going to mention both the methods.
The initial approach for verifying the linkage of your Aadhaar card number with a bank account entails an online verification process through app and UIDAI's website. The second method involves confirming the linkage between your Aadhaar card and bank account via a mobile phone. Both of these techniques are designed to assist individuals in ascertaining the status of their Aadhaar card linkage.
The first method is tailored to individuals who have access to an internet connection, while the second method is intended for those who lack internet connectivity. The latter group can easily check their aadhaar banking linking status by simply dialing a specific number on their mobile phone.
Now, let us commence with a systematic tutorial outlining the steps for verifying aadhaar bank account link status.
Check whether Aadhar is Linked to Bank Account Online
For Aadhaar Banking Linking Status Visit the Official UIDAI Website https://uidai.gov.in/
Select the language as per your preference to enter the website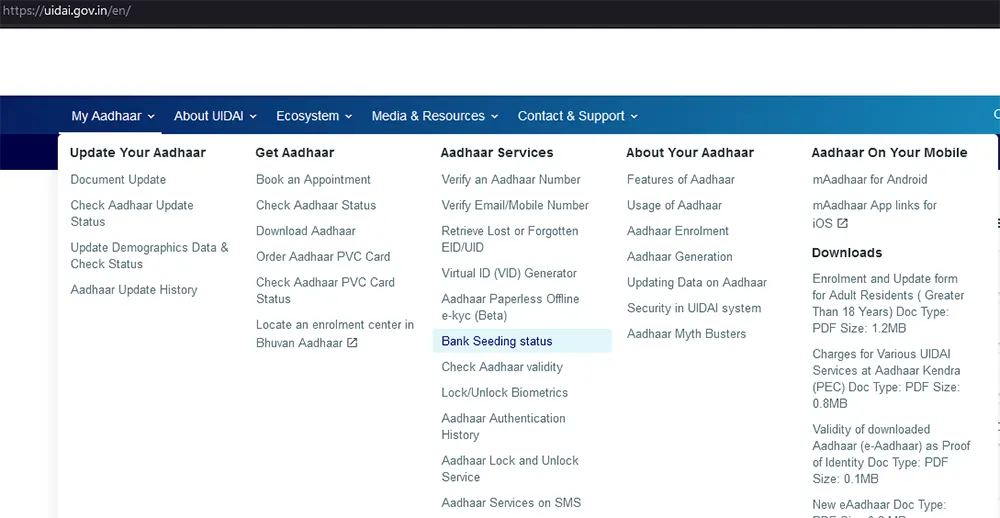 From the UIDAI Homepage, under My Aadhaar tab click on Bank Seeding status displayed under Aadhaar Services
This will open myAadhaar webpage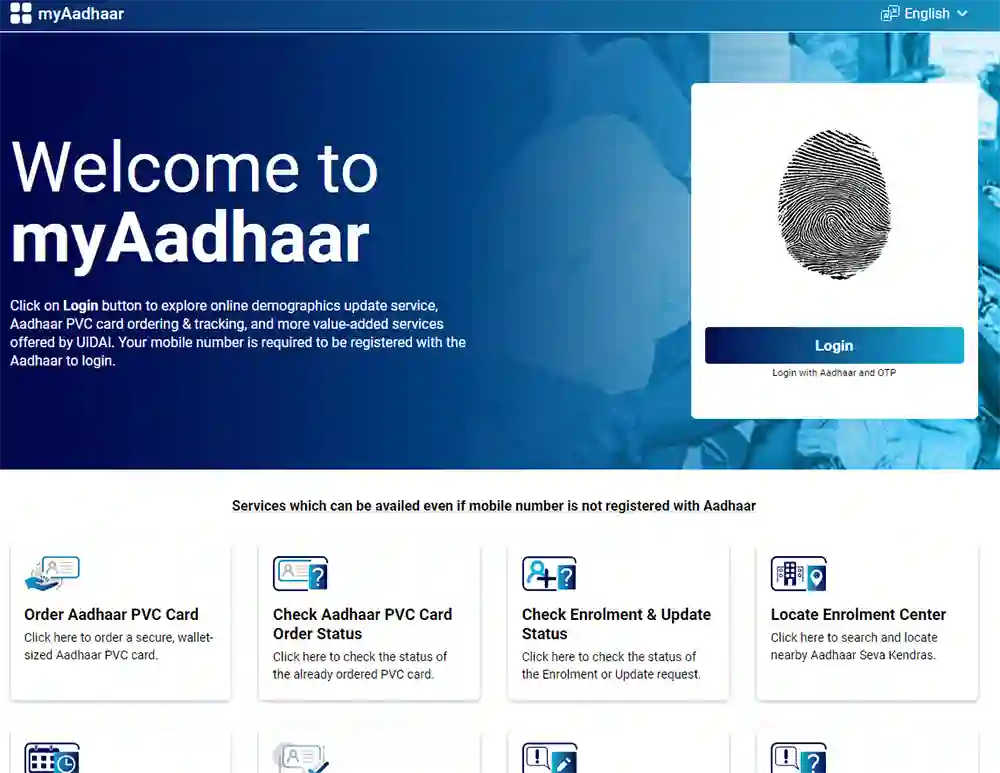 From the myAadhaar webpapge, click on Login button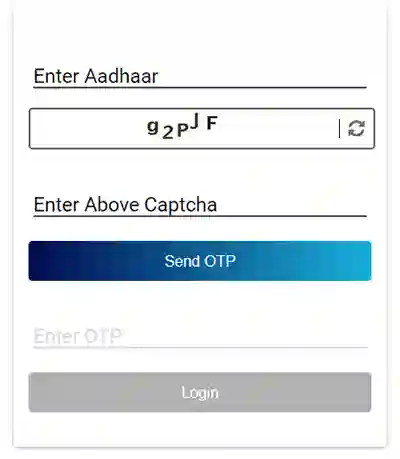 On the Login page, enter Aadhaar Number, solved the captcha security code and click on the Send OTP button
A one time password will be received on your registered Aadhaar Number, enter the same OTP Code in the Enter OTP field and click on the Login button
Once logged in to the myAadhaar, it will display all the available services which can be performed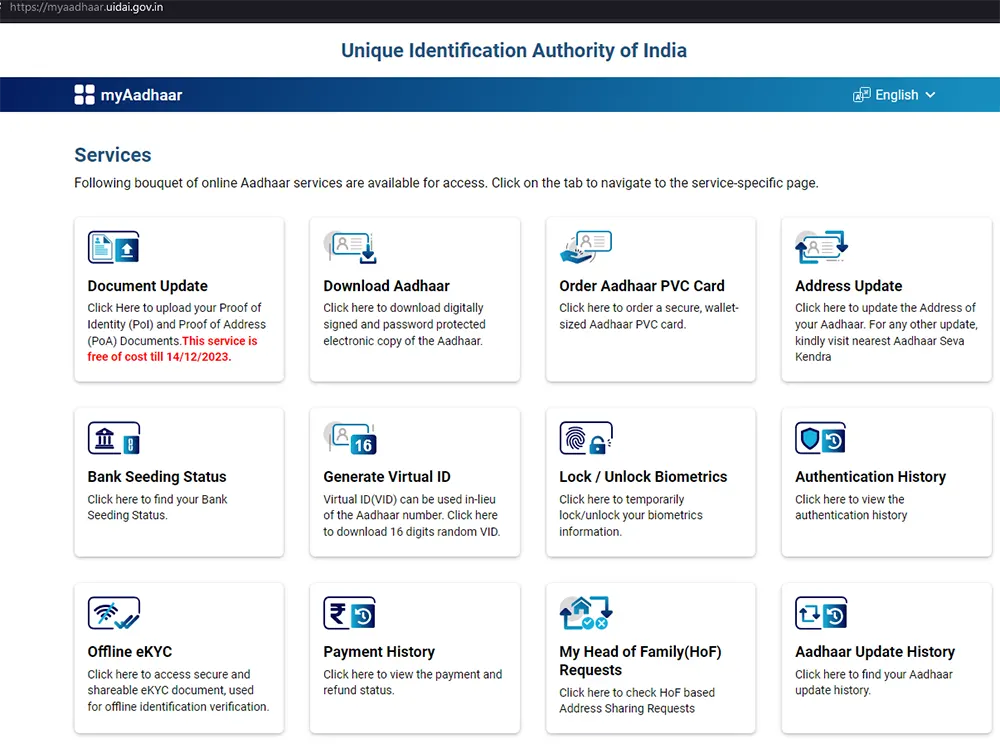 From the Services page, click on the Bank Seeding Status
On next screen, it will display UIDAI Bank Seeding Status whether your Aadhaar is linked with mobile with details such as last updated date, bank name which is linked, and bank seeding status.
Note: Aadhaar Linking status is fetched from NPCI Server. Under any circumstance, UIDAI shall not be responsible or liable for the correctness of the displayed status. Further, UIDAI is not storing any information fetched from the NPCI server.
Check Aadhaar Linking Status with Bank Account through Mobile
To Check Aadhar Card Bank Account Link Status from your mobile dial *99*99*1#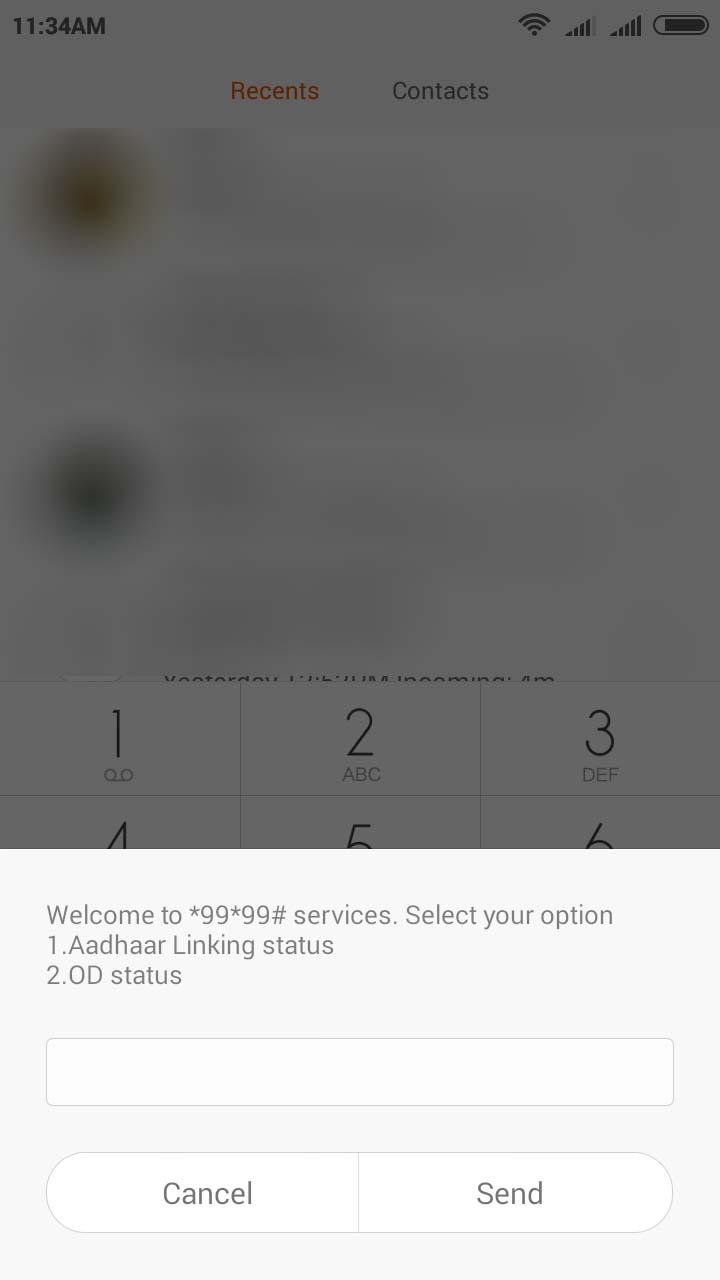 On the next screen, you will have to enter your 12 digits Aadhaar Number and tap on send button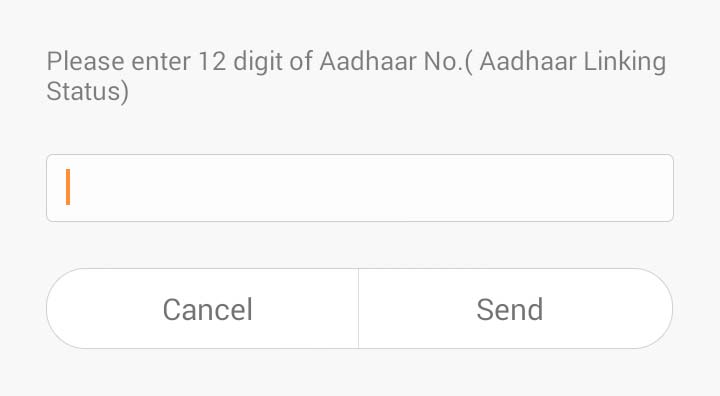 Next, it will ask you to confirm your entered Aadhaar Number to confirm enter 1 and tap on the send button

On the next screen, you will get to know UIDAI Bank Seeding Status that whether your Aadhaar Number is linked with the bank or not.